Petralona Cave in Chalkidiki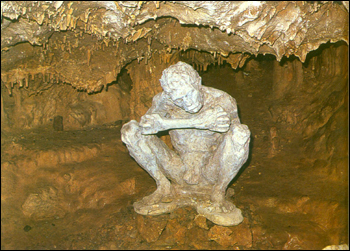 The Anthropological Association of Greece invites you to visit the Cave and the Anthropological Museum of Petralona, located 50 km SE of Thessaloniki, in the western foothills of Mount Kalavria.
General admission to the public is:
9AM until 6PM in the Summer months
9AM until 4PM in the Winter months
Tickets for The Anthropological Museum & Petralona Cave :
Individuals - 7 Euro
Groups (over 25 people) - 5 Euros each
Students on school trips - 4 Euros
For additional information tel: 23730-71671 fax: 23730-71677
Please note:
Photographing and filming is not allowed because the cave is a place of research and intense lighting (flash, various lights, flashlights, etc.) can cause serious damage and changes to the decor (stalactite and stalagmite) that can affect even the dating. For similar reasons as well as mobile phones must be switched off (the signal does not reach the depths of the cave).